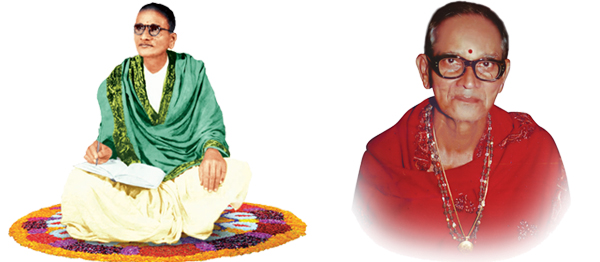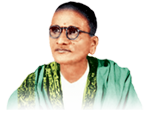 PANDITHA SRI NEMANI SOMESAM SHARMA was the Founder of SREE SARASWATHI JYOTHISHALAYAM (Est. 1914) which is very popular and well known by the people about their services in Astrology i.e. Horoscope, Vaasthu, Muhurthams, Remedies regarding their personal problems by giving correct solutions. His services were continued his by his son "NEMANI SREERAMA SASTRY SIDDHANTI" who extended the services by publishing "GANTALA PANCHANGAM" which was very popular and followed by people in the Telugu language. This book includes Thidhi, Vara, Nakshatram, Lagnam, Muhurthas like calendar i.e. Telugu Calendar.
Birth and Parentage
Sri Nemani Sreerama Sastry, popularly known and endearingly referred as "Nemani Siddanti Garu", hails from a traditional loving Dravida Brahmin family, well known for its erudition and knowledge in the Vedas and allied branches. His father Sri Nemani Somesam Sarma was a great scholar well-versed in the field of Astrology, Mantra Sastra, and other occult sciences. Though he originally belonged to Peruru in Konaseema of East Godavari District, he changed his residence to Kakinada and established "Sri Saraswathi Jyothishalayam'. He Started publishing a Panchangam which soon became very popular in our country and abroad.

Sri Nemani Sreerama Sastry who developed the Panchangam and also the Jyothishalaya was born on Monday, the 25th February 1918. He imbibed the noble qualities of his father Sri Somesam Sarma and his mother Smt. Rajeswaramma. Even from his childhood, Sri Sreerama Sastry evinced keen interest in Astrology, Palmistry and other branches of lore. It is said that even from his fifth year Sri Sastry started Astrological calculations and began answering questions about future to the entire satisfaction of those that asked him. Soon Sri Sastry became a great scholar in Astrology, Vastu and Mantra Sastras. In a short time, his name and fame spread far and wide, and he was recognized as the worthy son of a worthy father. In addition to the above, he acquired sound knowledge in Sanskrit, English, and Telugu.
Sri Rama Sastry as a Writer
Not only the publication of the Panchangam, Sri Sastry also carried on research in various occult sciences and published over 100 books. Some of them include
Anubhava Hastha Rekha Samudrikam (Palmistry)

Gruha Vasthu  (A book dealing with the science of constructing buildings)
Muhurtha Saraswathi (A book on auspicious timings for various occasions)
Nakshatra Nadi (27 books on the twenty-seven stars)
Dwadasa Lagna Nadi (12 books )
Swapna Sastra  (A book dealing with the significance of dreams)
Honors and Titles
Sri Sreerama Sastry, who rendered invaluable services to the country in the field of Astrology and other occult sciences received many honors from the public and the Government as well.
It is gratifying that Sri Sastry was honored by the Chief Minister on 10-4-1986 at a function held on the Telugu New Years Day at Hyderabad, under the auspices of the Telugu University.
Hon. Smt. Kumud Ben Joshi, Governor of Andhra Pradesh conferred the titles "Vidya Vachaspathi" to Sri Sastry at a function held in Hyderabad on 13-4-1986. The titles,"Vastu Ratna" and "Daivagna Ratna" were conferred on Sri Sastry by Sri Pendekanti Venkata Subbayya, Governor of Bihar, in recognition of his services
On 26th December 1987. The International Council of Astrology held a reception to Sri Sastry and presented him Facilitation Address besides a Gold Medal. It is a matter of profound satisfaction and pleasure that the International Council of Astrology has decided to honors Sri Sastry at its ensure session at Bangalore on 10-2-1986.
Sri Sastry who is now seventy-one is happily married and had four sons and five daughters.
He was awarded by the Honorary Title of  "DAIVAGNA RATNA", "VASTHU RATNA", "KANAKABHISHIKTH". These services continued by the Sri Rama Sastry sons N.Suryanarayana Murthy, N. Anantha Padmanabham, N. Subbarao, N.S.R.K. Murthy and grandsons N.Murali Shankar Sastry, N.Ramesh Kumar Sarma. Now, these are the writers of this Gantala Panchangam which was published every year in the Telugu language. These persons are the backbone of this book. These members also give their valuable information i.e. Astrological services to the people and also motivating the people in the good path for their life.